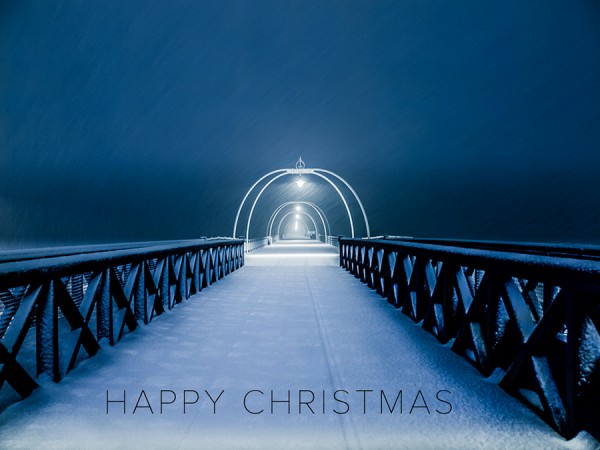 It's that time of year again! It all comes around far too fast for comfort these days. Particularly this year. At the beginning of the year I was heading for my 50th birthday with no plans for any changes in work or family life. Now, at the end of the year we're looking forward to a change of job and a change of address.
In the New Year I expect to be working back in Northern Ireland for the first time in over 20 years. It's going to be a time of upheaval and hard work. Moving a home and family across that little stretch of water is definitely a major project, but God willing it will all work out.
So, here's my last Christmas from Southport photograph. It's an old shot from a few years ago, but to me it's the classic winter shot of Southport Pier, my image of the town we've called home for such a long time.
Wishing everyone a very Happy Christmas and a blessed New Year!