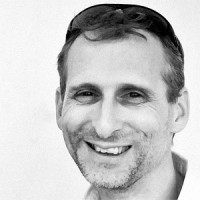 Peter Holloway is an IT Consultant/Manager living and working in West Sussex. Peter grew up on the outskirts of Belfast, attended Cairnshill Primary School and Annadale Grammar School. After school Peter worked at Star Instruments in Derriaghy before joining Operation Mobilisation – it was at Operation Mobilisation that Peter met Sandra. Peter & Sandra married in 1988.
Peter worked with PWR Power Projects in Knutsford, Cheshire before returning to Northern Ireland to attend Belfast Bible College. After receiving his BD Peter and Sandra returned to Southport, England where Peter pastored a church.
From 1997 – 2014 Peter has worked full time as a freelance IT Consultant. In 2015 Peter and Sandra moved back to Northern Ireland for Peter to work as an IT Consultant with small business solutions provider.
Now 'back in exile' living and working in West Sussex as an IT Manager for a data services company in the Motor Insurance industry Peter is trying to adjust to the additional few degrees of heat compared to sunny NI!
Peter & Sandra have three grown up children, one daughter-in-law, two sons-in-law, and two grand-children.