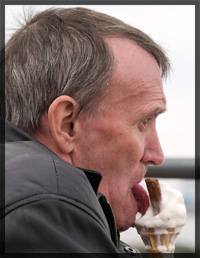 This morning Davey, Sandra's uncle died. He was very much a part of our family and will be missed by us all.
I took this picture on our last trip out together. We went to New Brighton, watched the waves, walked along the prom, and Davey had his ice cream.
We have some happy memories to remember him by.