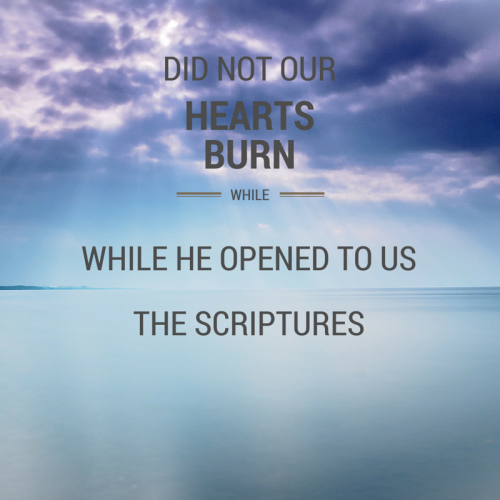 The remarkable appendix to the the Easter story is the tale of the the Emmaus Road encounter. After Jesus was raised from the dead he appeared to these two hopeless men as they left Jerusalem, their heads hanging low. On that road Jesus explained to them from 'all the Scriptures' the truth of God's plan from before the foundation of the world. Dejection turned to hope as the truth was passed on. The dejected disciples exclaimed: "Didn't our hearts burn within us while he talked with us on the road, while he opened to us the Scriptures!"
In so doing Jesus passed the baton of the proclamation of the Good News of the Gospel to us. We have that same truth, already expounded. Our privilege is to get alongside those who are struggling to hope and to pass on the Good News to them so that it can burn in their hearts too.
The Emmaus Road disciples returned to Jerusalem saying: "The Lord is risen indeed!" That's the message of the Gospel, that Jesus stands again, stands above as the risen Lord and Saviour. And because Jesus is risen, we too have the hope of eternal life in Christ Jesus!