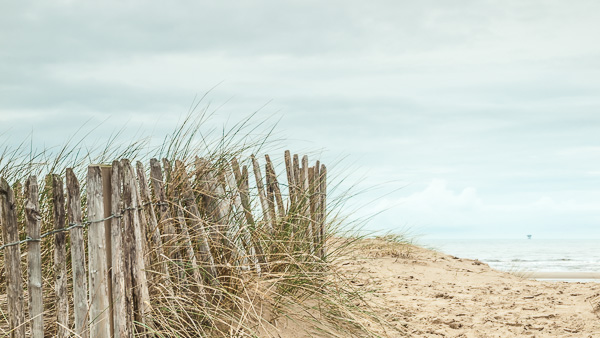 It's the sort of thing that you want to keep local: a couple of fence panels blow out in the recent storms. The product is large – not suitable for posting! The product ideally could do with some customisation – a couple of inches cut off one panel. For once it would actually help to communicate with a real person. The ideal candidate for a local search I thought…
The first attempt was to email a couple of local businesses with our request. One replied to the email with instructions to phone him – what's the point in putting our request in words – we could have phoned first if we'd wanted to. Customer service involves responding to the customer via the medium they initiate where possible.
We decided to visit the second local business that we found. We got the address off the web site, used the sat-nav on my phone, and still couldn't find it. The business had moved 18 months previously and failed to change their web site! Customer service involves being where you say your are!
We quickly searched for another very local business, again used sat-nav but even sitting right outside the registered address we couldn't see anything. Oh, well, forget the small businesses, we'll try Jewson's, it's not far. Closed at 12 on a Saturday! Back home for a cup of coffee and a moan about how hard can it be to buy a couple of fence panels! Most people work Monday through Friday, customer service involves being open when customers are free to visit.
Next step, another web search, another local business, again closed, so draft an email with all the requirements so that a single response is all that is needed. Phone on the Monday morning to see if the email's been received. As I speak it's apparent that the email has been read, but not responded to. As the local business person informs me that it'll be a couple of weeks before he gets any more panels in he is already putting the receiver down as I say I'll look elsewhere!
The recent storms should have been a goldmine for local fence panel makers, instead they seem corporately uninterested and lethargic. Customer service is totally lacking, can do attitude is non-existent. Is it little wonder that these sort of businesses are disappearing.
After a fruitless several days of searching, attempted visiting, phone calls and emails how did I source my fence panels? From a nationally advertised web site that delivers locally. Am I happy with this? No! Did I have a local alternative? No!
If you are a local business, please remember this: local customers would love to use local businesses. We are even willing to pay more for proper customer service, for experience and advice from a real person. We would love to recommend and spread the word. But there's nothing to recommend! If you are concerned about putting your business on the web for local search, then please remember that Local Service is the reason that customers do Local Searches! Provide the service and customers will both return and recommend. Fail in this area and don't be surprised when your products are being sourced nationally via big business web sites.